Last year, when I visited the UK in March, I walked across the Sussex Downs with my brother Mike. We stopped for a couple of pints at the 'Eight Bells' in Jevington.
It transpires that 3 months later another Spanish resident visited that tiny village - Queen Sofia!
I hasten to add that our meal was more down to earth - cheese roll and chips!
click link below for more info...
Queen of Spain eats melon sorbet at Jevington pub - Local - Sussex Express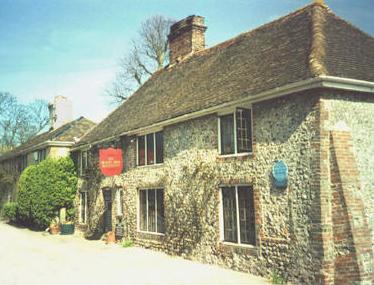 The newspaper report is not entirely accurate in that the 'Hungry Monk' is a restaurant and not a pub.
Other blogs by Robert Bovington:
| | |
| --- | --- |
| | |
| | |
| "you couldn't make it up!" | |
| "a grumpy old man in Spain" | |
| | |
| | |
| | |
| | |